drilling powder additives CHP ULTRA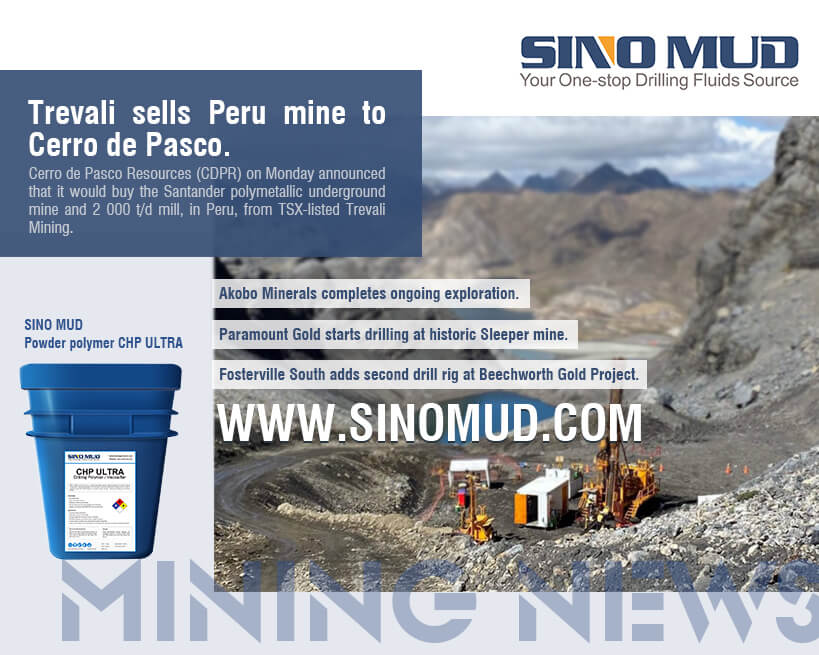 Cerro de Pasco Resources (CDPR) on Monday announced that it would buy the Santander polymetallic underground mine and 2 000 t/d mill, in Peru, from TSX-listed Trevali Mining.
Fosterville South adds second drill rig at Beechworth Gold Project.
Fosterville South Exploration Ltd has reported that a second drill rig has commenced drilling the Homeward Bound prospect on the Beechworth Gold Project in Victoria, Australia. This second rig at Homeward Bound, is a multipurpose rig capable of both reverse circulation percussion and diamond drilling.
Paramount Gold starts drilling at historic Sleeper mine.
Paramount Gold Nevada has initiated a reverse circulation drill programme to test several exploration targets at the Sleeper mine, a former high-grade openpit producer near the town of Winnemucca.
Akobo Minerals completes ongoing exploration.
Despite the announcement of the State of Emergency in Ethiopia (3rNovember 2021), Akobo Minerals is continuing its operations with the completion of a successful hole, which has intersected approximately 10 m of core with visible gold (hole SEDD55).