Diamond miner De Beers Group has entered into a mining service agreement with Redpath Australia and Redpath Mining South Africa, following a rigorous selection process with internationally recognised underground contract mining companies.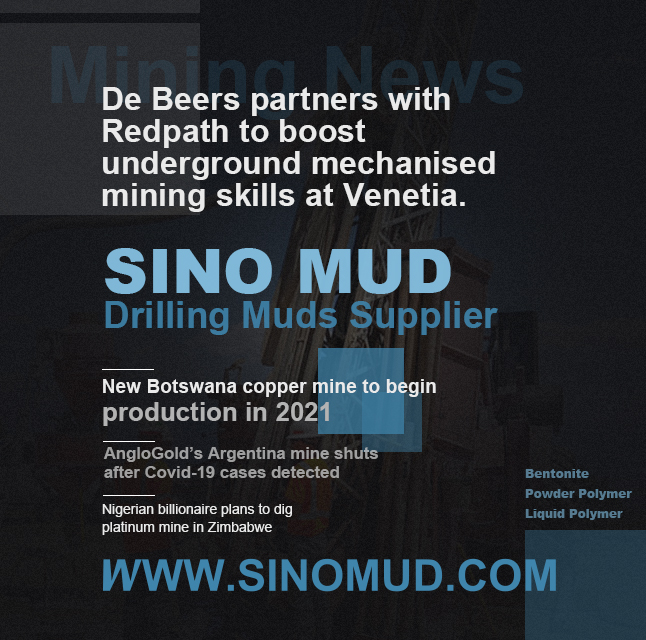 New Botswana copper mine to begin production in 2021.
Botswana's newest and only operational copper mine is expected to start production in 2021 with annual output building to 60 000 t of concentrate, its executive director said. Situated in the Kalahari Copper belt, which stretches from north east Botswana to western Namibia, the Khoemacau mine.
AngloGold's Argentina mine shuts after Covid-19 cases detected.                                                                                                                    Bullion miner AngloGold Ashanti has voluntary suspended operations at its Cerro Vanguardia mine, in Argentina, after Covid-19 cases were detected among the workforce.
Nigerian billionaire plans to dig platinum mine in Zimbabwe.
Bravura Holdings, owned by Nigerian billionaire Benedict Peters, has $1-billion available for the development of a platinum mine in Zimbabwe.