As the country's public-private partnerships secretary Roberto Salas told BNamericas, areas around mining projects will soon be declared special security zones. The policy is developed by the mining department, the public-private partnerships office, and the armed forces.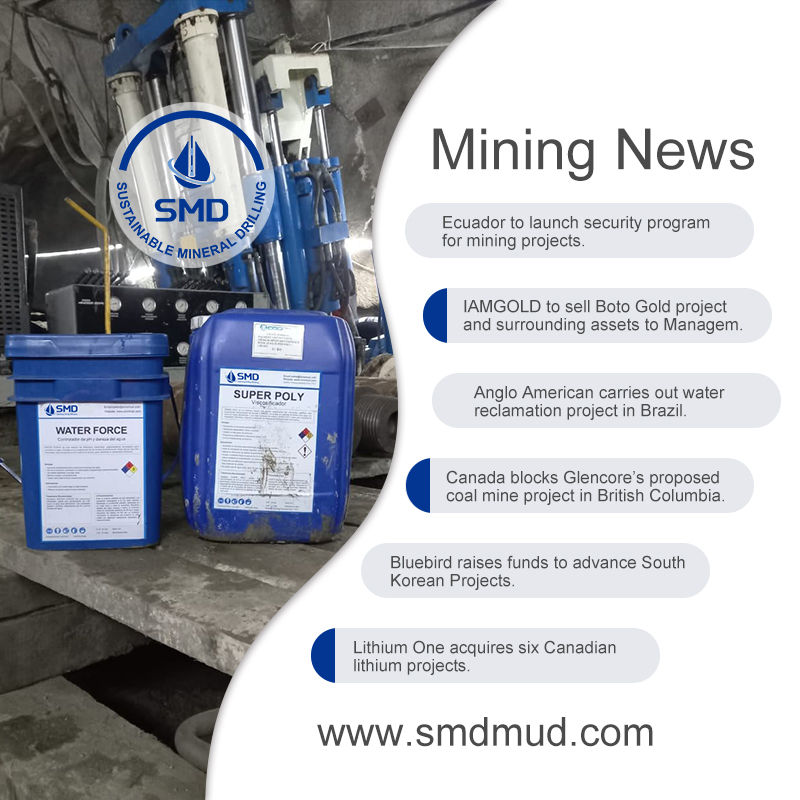 Fresnillo begins full load commissioning of Juanicipio project.                                                                         Fresnillo (LSE: FRES) has achieved a significant, long-awaited milestone in the commissioning of its Juanicipio project in Mexico.
Anglo American carries out water reclamation project in Brazil.                                                                              Anglo American (LON: AAL) has announced plans to reuse the water that is employed in the operation of the pipeline that transports iron ore from its Minas Rio operation located in the Conceição do Mato Dentro municipality in southeastern Brazil to the port in São João da Barra, located further east.
IAMGOLD to sell Boto Gold project and surrounding assets to Managem.
IAMGOLD has announced an agreement to sell its Boto Gold project and surrounding exploration assets to managem for total consideration of US$282 million.
Canada blocks Glencore's proposed coal mine project in British Columbia.                                                                  
Canada on Wednesday blocked Glencore Plc's proposed coal mine project in British Columbia, citing significant environmental damage.
Bluebird raises funds to advance South Korean Projects.
Bluebird Merchant Ventures raises £230 000 to advance South Korean Projects and discussions with mining streaming fund.
Lithium One acquires six Canadian lithium projects.
Lithium One has acquired six strategic lithium properties in Northern Ontario, Canada.