Canadian mining company Kinross Gold is considering selling its gold mines in North and South America and moving its main stock listing location to London to increase the company's value. In addition, the company is also considering doubling its investment in assets in Russia and West Africa. Kinross Gold is one of the top ten gold producers in the world. It has four gold mines in the Americas, namely Round Mountain and Bald Mountain gold mines in Nevada, USA, Fort Knox gold mine in Alaska, and Paracatu, the largest gold mine in Brazil.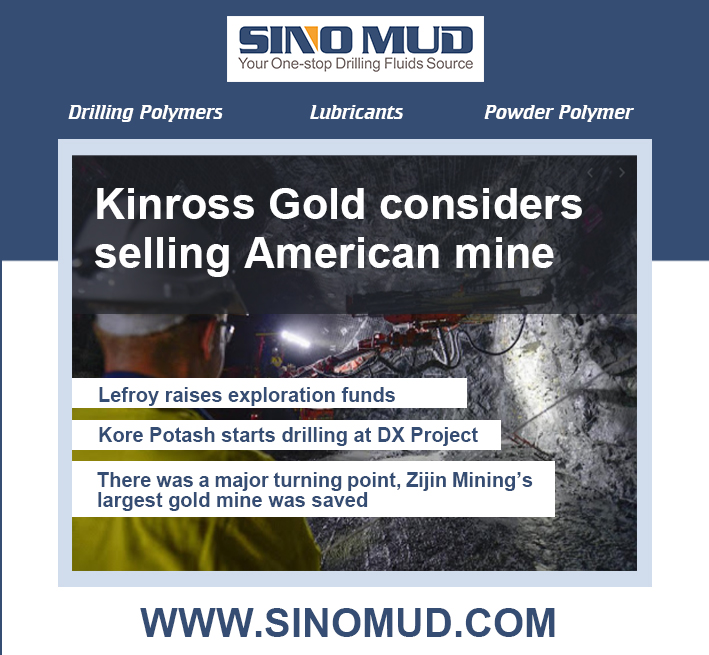 SINO MUD Main drilling mud products
There was a major turning point, Zijin Mining's largest gold mine was saved.
Zijin Mining's joint fund mining dispute in Papua New Guinea, a Pacific island country, has ushered in a turning point.
Lefroy raises exploration funds.
Junior Lefroy Exploration will raise A$4.5-million through a share placement to fund exploration work at its namesake gold project, in Western Australia.
Kore Potash starts drilling at DX Project.
potash development company Kore Potash has started the planned drilling programme for Phase 1 of a definitive feasibility study (DFS) for its DX project.