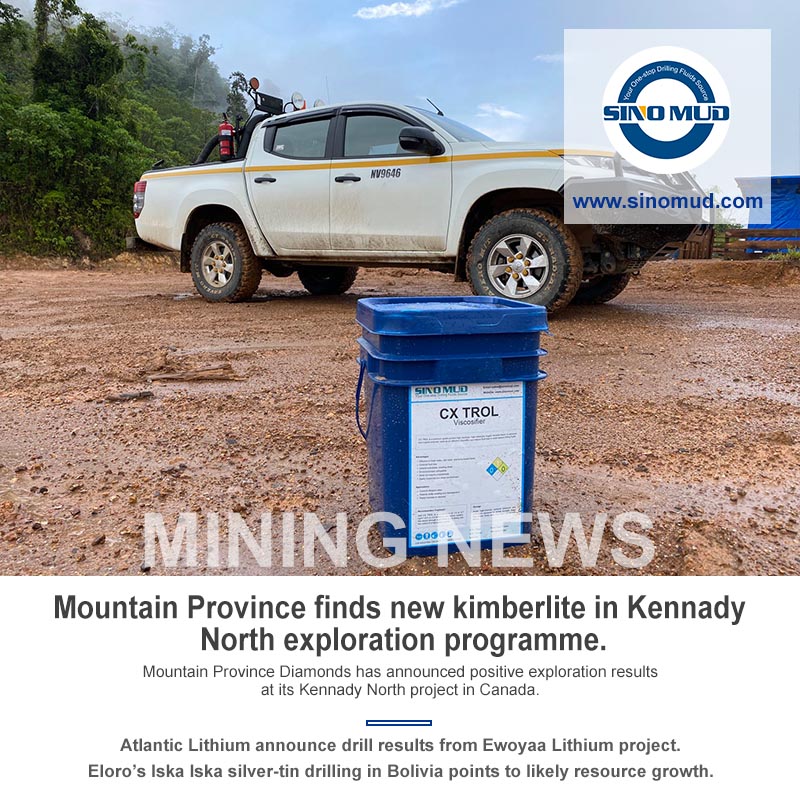 Mountain Province Diamonds has announced positive exploration results at its Kennady North project in Canada.
Atlantic Lithium announce drill results from Ewoyaa Lithium project.
Atlantic Lithium have announced high-grade drill results at its Ewoyaa Lithium project in Ghana.
Zimbabwe signs agreement with Tsingshan to set up lithium operations.
Zimbabwe has signed an agreement with Tsingshan Holdings Group, which plans to set up lithium mining and processing operations in the southern African country, President Emmerson Mnangagwa said on Tuesday.
Ariana Resources announces significant resource increase at Tasvan.
Ariana Resources has provided an update at its Tasvan Mine in Western Turkey, with a 22% increase in gold and silver resources.
Mali suspends issuance of mining permits until further notice.
Mali has suspended the issuance of mining permits until further notice as it works to improve the procedure, the government said in a statement late on Monday.
Shanta Gold publishes West Kenya Project drilling results.
Shanta Gold has provided an exploration update for the West Kenya Project, including drilling results from three targets forming part of the Ramula Camp.
Eloro's Iska Iska silver-tin drilling in Bolivia points to likely resource growth.                                                                   
Eloro Resources (TSXV: ELO) might be looking at a giant "bonanza style" polymetallic discovery at its Iska Iska silver-tin deposit in southern Bolivia, the company said on Tuesday.