Drilling foam FOAM PLUS is a upgraded concentrated premium anionic surfactants which has been formulated for use in the oil & gas, mineral and water well drilling engineering.
Advantages:
Environmentally friendly and biodegradable, it does not pollute
Generates instant high foam quality of exceptional stability
Economical, produces stable foam at low concentrations
Compatible with all types of makeup water including brackish, salty and hard water
Improves hole cleaning and increases penetration rates
Recommended Treatment:
Mix slowly through a jet mixer or sift slowly into the vortex of a high-speed stirrer.
Air drilling: 0.1-0.2%
Mist Drilling: 1.0%-2.0%
Stiff foam drilling: Mix CHP, 0.1-0.2% as foam stabilizer or CX TROL, 0.2-0.4%, Drilling Foam Foam Plus 1.0-1.5%
Product Case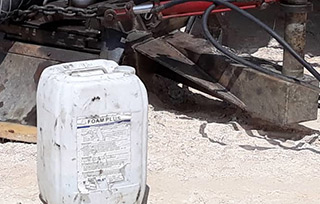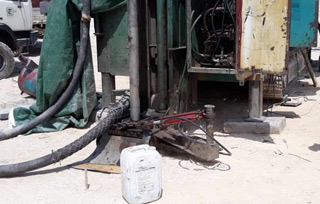 Application Industry:
SINO MUD Foam Agents FOAM PLUS is used for mining drilling and water well drilling.