Gold miner Barrick Gold's Bulyanhulu Gold Mine has entered into an agreement to acquire six prospecting licences, in Tanzania, for $6-million. It will acquire the six prospecting licences, which are adjacent to the Bulyanhulu mine, from the Mineral Industry Promotion and Consulting Company.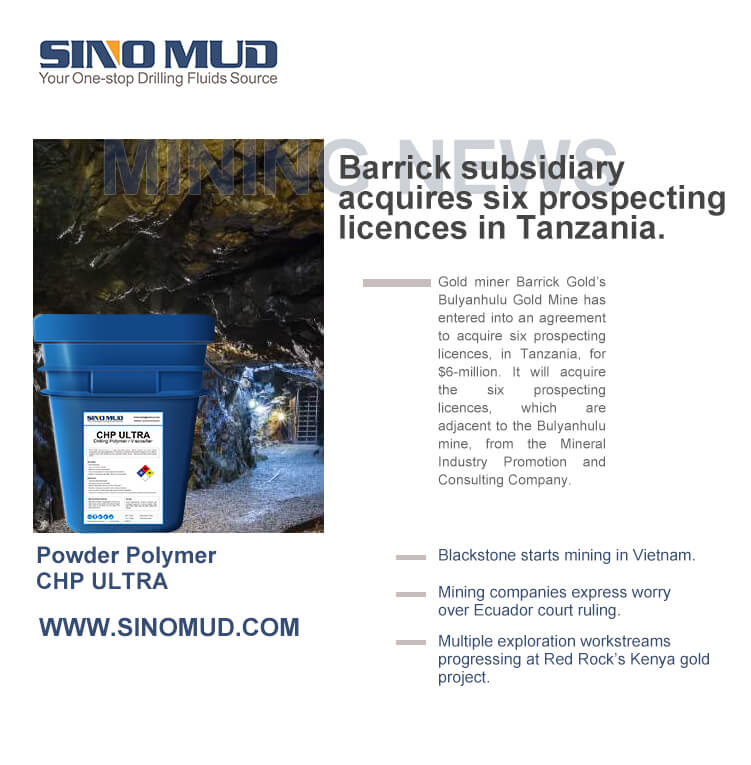 Mining companies express worry over Ecuador court ruling.                                                                        
Ecuador's mining industry is threatened by legal uncertainty, the sector's guild said on Wednesday, citing a decision by the country's top court to withdraw environmental permissions for a project in a protected forest.
Multiple exploration workstreams progressing at Red Rock's Kenya gold project.
Red Rock Resources reports that it has completed 1 744 m of reverse circulation drilling at the Mikei gold project, in Kenya. A 2 000 m drill programme is under way at the KKM Central prospect, on the western area of the project.