Canada's Ontario has rescinded a work suspension order in place over great swathes of the province in the wake of wildfire activity since July 21, allowing Great Bear Resources (TSX: GBR; US-OTC: GTBAF) to start work on Phase 2 drilling.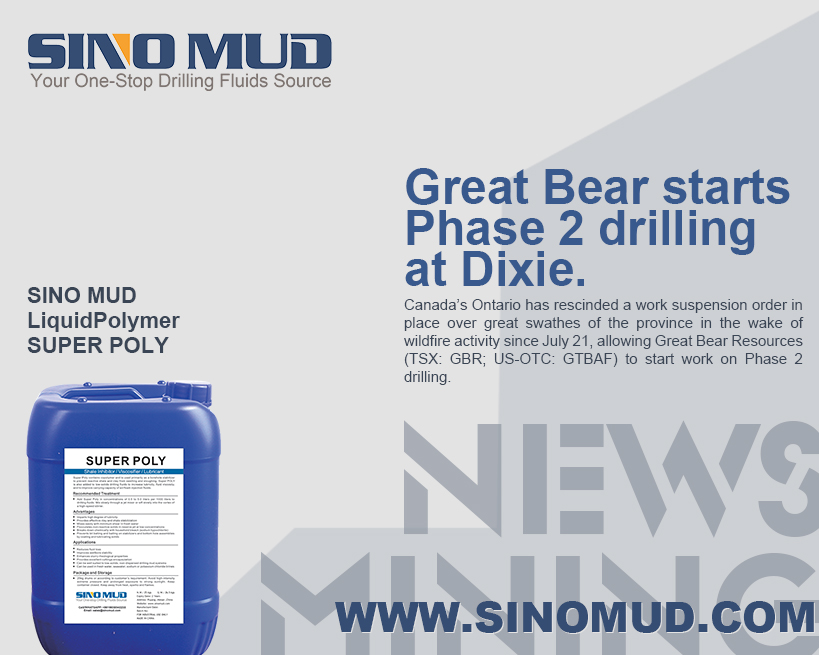 Ore production starts at Granny Venn.
Ore production from the Granny Venn gold project, in Western Australia, has started, ASX-listed Resources & Energy Group reported.
SINO MUD drilling mud product
Lost Circulation Material PLUG
Vizsla Silver guides for a September Panuco project restart.
Pending continued improvement in regional health statistics, Vizsla Silver (TSXV: VZLA) plans a staged restart of drilling activities on September 1 at its Panuco silver-gold project in Sinaloa state, Mexico.
China state planner vows crackdown on projects with high energy use.
China will curb development of projects that use large amounts of energy and have high carbon emissions, the country's state planner said on Tuesday.