Sandvik Mining and Rock Solutions has received a major order for the AutoMine load and haul automation system from Codelco, to be used at the El Teniente mine.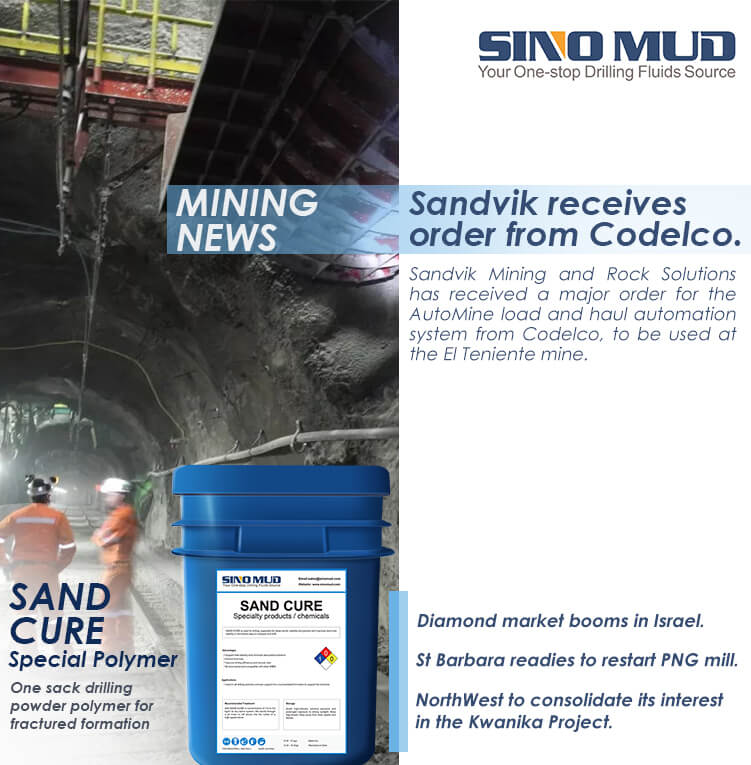 St Barbara readies to restart PNG mill.
Gold miner St Barbara is expected to restart gold production at its Simberi operations, in Papua New Guinea (PNG) later this month.
NorthWest to consolidate its interest in the Kwanika Project.
NorthWest Copper has entered into an agreement with POSCO International Corp. to purchase all of the company's remaining interest in Kwanika Copper Corp. (KCC).
Diamond market booms in Israel.                                                              
The Israeli diamond industry showed an impressive recovery in 2021 and even surpassed figures for 2019, with net polished diamond exports having reached $3.65-billion.