Askari Metals has commenced its Phase 1 RC drilling programme on the exclusive prospecting licence 8535 at its UIS lithium project in Namibia.Aya Gold & Silver secure financing for Moroccan mine expansion.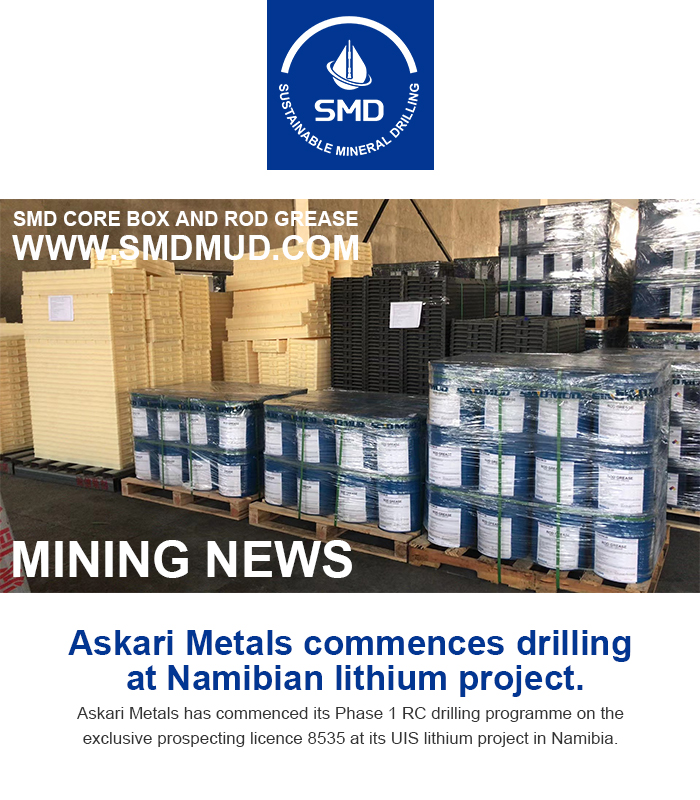 Aya Gold & Silver has closed a US$100 million project financing facility for Zgounder silver mine expansion in Morocco.
Fortescue Metals signs deal to start its Gabon operations
Fortescue Metals has signed the mining convention for its Belinga iron ore project in Gabon, with mining planned for 2H23.
B2Gold announces acquisition of Sabina Gold & Silver.
B2Gold has announced the acquisition of Sabina Gold & Silver, acquiring Sabina's Back River Gold District in Canada.
Teck, PolyMet launch NewRange Copper Nickel JV to advance Minnesota projects.                                                                                         
 Teck and PolyMet have launched the NewRange Copper Nickel joint venture with the aim to supply critical minerals for the clean energy transition across North America. Together, they plan to become the second nickel producer in the US.
Strong Gold-in-Soil Results at PWC Gold Project Adjacent to NGM's Cortez Complex.
Riley Gold Corp. is pleased to announce results of its Fall 2022 exploration program for its Pipeline West/Clipper Gold Project ("PWC") located in Lander County, Nevada. The exploration program focused on a large soil geochemical program, extensive field mapping, and a re-interpretation of geophysics.
NGEx Minerals steps up search for the Andes' next giant metal district.               
Vancouver-based junior NGEx Minerals (TSXV: NGEX) is working to tap into a bullish outlook for energy metals by advancing its exploration work in Vicuña, an emerging copper-gold-silver district in the Andes mountains with potential multi-billion tonne holdings.
Chile issues fresh measures against Lundin Mining for giant sinkhole.             Chile's environmental regulator SMA said on Wednesday it had issued fresh measures against a copper mine owned by Canada's Lundin Mining (TSX: LUN) after detecting new leaks around a sinkhole that opened up last year near one of the company's mines.
Gemfields evacuates exploration camp in Mozambique after attack. Africa-focused Gemfields (LON: GEM) (JSE: GML) said on Tuesday it had suspended operations and was evacuating personnel from its Nairoto exploration camp in Mozambique following an attack on a nearby village.