Caledonia Mining has added to its portfolio one of Zimbabwe's biggest gold mining projects after completing the acquisition of Bilboes Gold, owner of the namesake asset.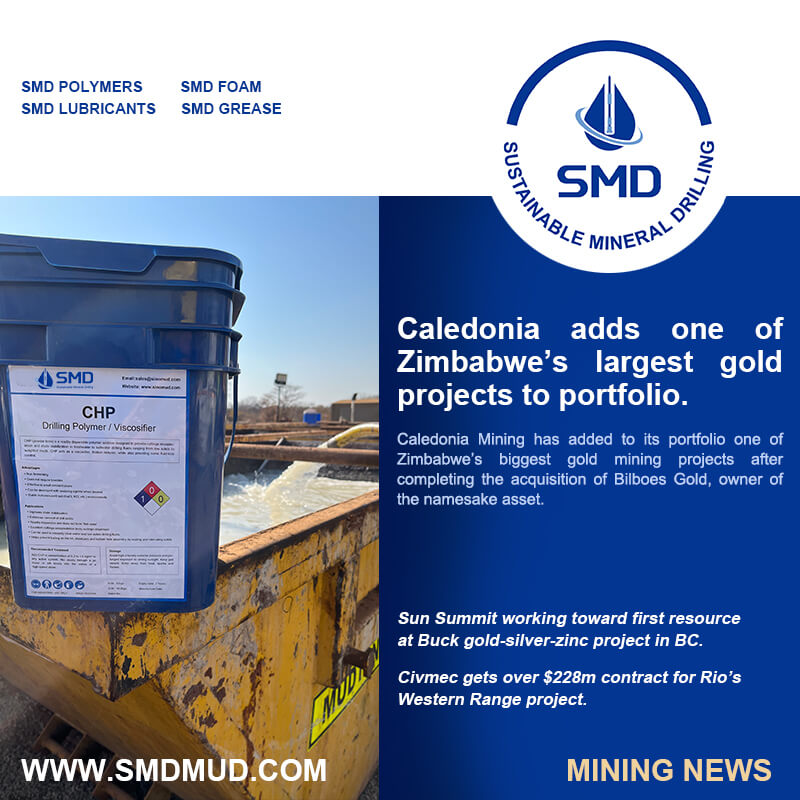 Caledonia Mining completes acquisition of Bilboes gold project.
Caledonia Mining Corporation Plc has completied the acquisition of the Bilboes gold project in Zimbabwe and appointed a new Executive Director.
Thor Explorations announces significant gold mineralisation at its Douta Gold project.
Thor Explorations Ltd. has announced drill-intersections of significant gold mineralisation from the Makosa gold deposit at its Douta Gold project, Senegal.
Maple Gold reports additional assay results at Eagle Mine in Quebec.
Maple Gold Mines has reported additional assay results from its 2022 drilling campaign at its Eagle Mine Property, located in Québec, Canada.
Erdene announces strategic alliance with MMC.
Erdene has announced a strategic alliance with Mongolian Mining Corporation for Mongolian gold project.
Excellon to acquire La Negra Mine in Mexico.
Excellon have entered an agreement to acquire the past-producing La Negra Mine in Mexico.
Civmec gets over $228m contract for Rio's Western Range project. Singapore-listed Civmec Ltd has received a contract worth more than A$330 million for Rio Tinto's Western Range project in Pilbara, Western Australia, the construction service provider said on Monday.
Anglo Asian Mining invests again in Libero Copper.                                                                                                 Gold, copper and silver producer Anglo Asian Mining, has made a third investment in Canada's Libero Copper & Gold, which focuses on finding copper assets in the Americas.
Mining investments on the rise in Peru.                                                                                                                       The Peruvian Ministry of Energy and Mines (Minem) issued its latest Mining Statistical Bulletin which shows that accumulated mining investments rose by 3.2% through November 2022 to $4.6 billion compared to the $4.4 billion accrued the year before.
Sun Summit working toward first resource at Buck gold-silver-zinc project in BC.
Sun Summit Minerals says 2023 could be a decisive year for the company's Buck gold-silver-zinc project in north-central British Columbia. A set of 3,000 metres of outstanding drill results will shed light on how large the emerging epithermal system is, and company president Sharyn Alexander says an initial resource could be ready before the year is out.