SUNSTONE Metals has received early encouragement from its first drill hole at the El Palmar prospect Ecuador, intersecting a copper mineralised porphyry system from surface.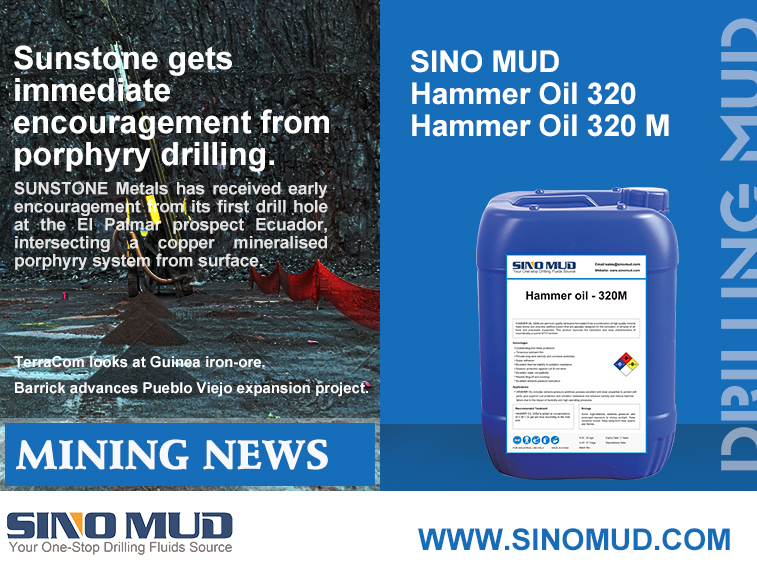 Barrick advances Pueblo Viejo expansion project.    
Bullion major Barrick is advancing plans for the expansion of its Pueblo Viejo operation, in the Dominican Republic, announcing on Tuesday that it had agreed on an independent government-led oversight of environmental and social-impact assessment studies for a new tailings storage facility.
Sudan's official gold output almost doubles as smuggling curbed.
Sudan's official gold output nearly doubled in the first half of 2021 as authorities reined in smuggling, a Sudanese Mineral Resources official said, marking a partial success in efforts to salvage the economy.
TerraCom looks at Guinea iron-ore.
TerraCom has inked a non-binding memorandum of understanding (MoU) for the potential acquisition of the Kalia iron-ore project, in the Republic of Guinea.
SINO MUD main drilling mud products