Sunstone has signed a definitive agreement to sell its Finland lithium project, including the Kietyönmäki lithium occurrence.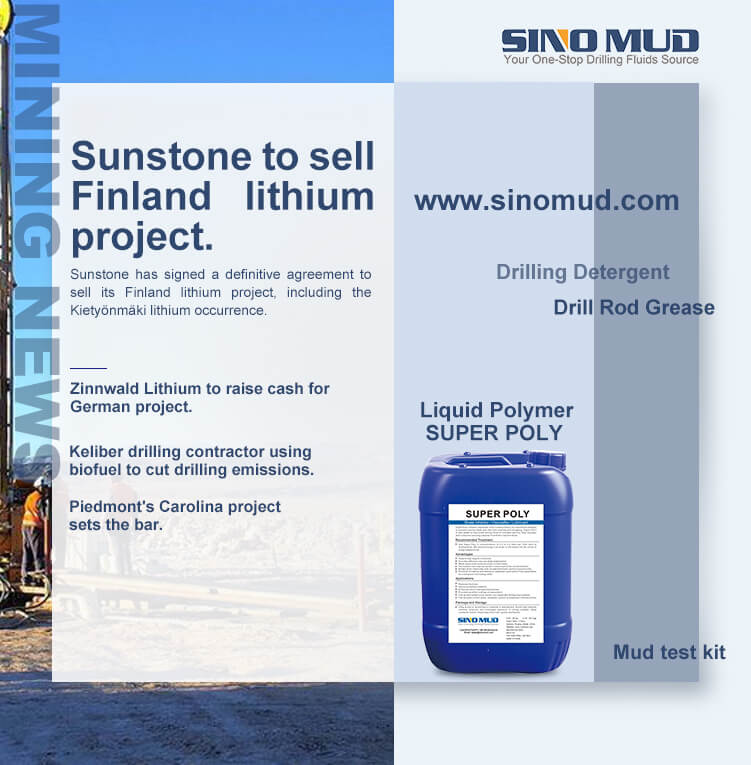 Zinnwald Lithium to raise cash for German project.                                                                                     
Zinnwald Lithium on Tuesday announced it would seek to raise £4-million in an equity fundraising to advance its namesake project in Germany.
Piedmont's Carolina project sets the bar.                                                                                                    
 The bankable feasibility study (BFS) on the Carolina lithium project, in the US, has confirmed that it could be one of the world's largest and lowest cost producers of lithium hydroxide.
Keliber drilling contractor using biofuel to cut drilling emissions.                                                                          
Drilling contractor Kati has started using biofuel in the drill rig at Finnish miner Keliber's exploration site in Central Ostrobothnia, a measure that will reduce the emissions caused by drilling by more than 50%.