Africa-focused gold developer Tietto Minerals is now fully funded to start gold production at its Abujar project, in Côte d'Ivoire, in 2022.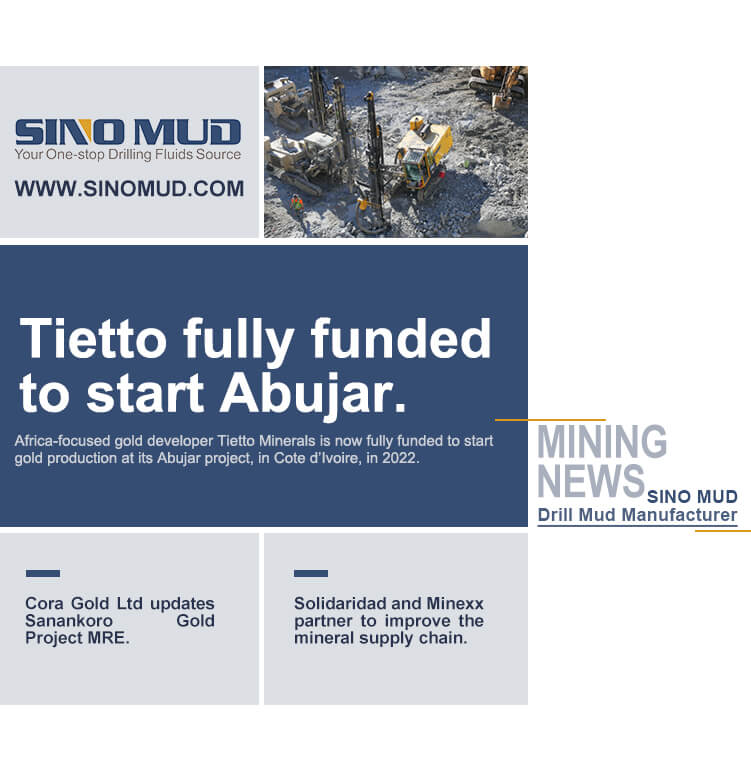 Solidaridad and Minexx partner to improve the mineral supply chain.
Minexx has signed a Memorandum of Understanding with Solidaridad, a leading global organisation focused on creating fair and sustainable supply chains.
Akobo maintains fast development pace at Segele.                                                                                        
Norway-based gold exploration company Akobo Minerals has maintained its fast development pace at the Segele project, in Ethiopia, with ongoing successful extension drilling, hints of new mineralisation targets and production planning well under way.
Cora Gold Ltd updates Sanankoro Gold Project MRE.
Cora Gold Ltd has announced an updated mineral resource estimate prepared by CSA Global (UK) Ltd in accordance with The JORC Code (2012 Edition) for the Sanankoro Gold Project in Southern Mali.